On the following pages, you can read more about what we do, our history, and how to make a donation towards the campaigns CPBF(North) is involved in.
We're always very interested to hear from any individual or group who would like to work with, or alongside us.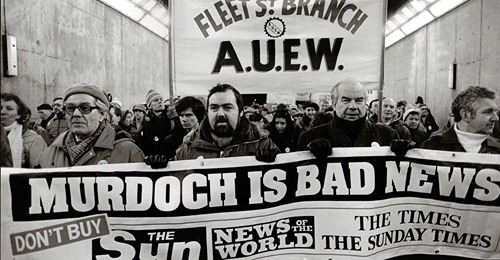 This website was created for MediaNorth by Emma Croft. We were devastated by the recent news that Emma had died suddenly. we deeply miss her creative, positive presence in the work she did for MediaNorth. – Granville and Sue Williams.
Scott Dart, one of Emma's colleagues in The Working Group, captures her rare and distinctive qualities.
Tribute to Emma.
I first met Emma during the 2019 General Election, we were both on-line volunteers, failing abysmally to bring about a Labour led government. From the get-go it was obvious she had a pretty astounding skill set, and when you combined that with her compassionate, cheerful and fun nature we soon struck up a friendship.  We complimented each other perfectly in that I had zero skill set, zero compassion and was miserable as sin. If you try and explain Emma's abilities I find it much easier to list what she couldn't do as opposed to what she could do and in all the time we knew each other I managed to establish she couldn't play the trumpet …. neither could I but that certainly brought her down a peg or two. She applied her skills in countless ways professionally, in her time with local radio and local authority work. When she wasn't working she used them as a volunteer on behalf of the Labour Party, Momentum and others. After the election she co-founded The Working Group (TWG) with others and through the relationship between TWG and MediaNorth eventually ended up designing a new website for MediaNorth and helping with their social media presence. She never stopped.
Emma was a proud socialist. I've had countless discussions about what it means to be a socialist, I've met lots of socialists, and what always strikes me is how different they all see things. But to Emma it wasn't just a theory (although unsurprisingly she was good at theory) it was simply how she lived her life. The way she did her socialism always made me think about something Philip Roth wrote, 'politics is the great generaliser and literature the great particulariser and not only are they in an inverse relationship to each other – they are in an antagonistic relationship'. Day in and day out she squared up to that relationship and took it on tirelessly. Emma was deeply political but at the same time disliked the inevitable generalisation it brought about, not least with regards to our own 'red wall' constituencies. We shared the despair of seeing those communities portrayed and reduced to some homogeneous horde of like minded automatons in the search to target future votes. To her you couldn't ease into the comfort of generalisation and group think and she avoided that by immersing herself in people and their particulars, be that door to door canvassing for labour, her committed work with the GRT community or stood in the middle of Brexit day celebrations in London.She immersed herself in it all and listened to people in all their diversity, however uncomfortable that can be at times. She listened more than she talked which is why she was worth listening to. Emma was a free thinker and more importantly a critical thinker, she refused to adhere to a simplistic, prescribed view. She didn't complain much but when she did it was usually related to a lack of critical thought.
Her insistence on listening to views diametrically opposed to her own did make her angry at times, she was still human. When that happened I used to get a bing in my inbox containing the standard Emma-ism of 'I'm a bit cross' this was secret code and usually meant she'd encountered something that would have made me absolutely steaming and suggesting the possibility of bringing back human sacrifice. I knew she'd come across some really, really distasteful opinion if I received my favourite Emma-ism, this foreboding message was always just one word … 'Blimey!'. I miss 'I'm a bit cross' and 'Blimey' messages a lot. However bad it was we always thrashed through the issue and usually ended up laughing at ourselves and humanity in general before deciding what we were going to do next.
Doing was always key. To Emma socialism was a verb not a noun, she did it, constantly. Discussions were fine but there had to be an end product, a goal, however small or large. She was always doing and she always brought others along in the firm belief that the more different voices were involved the better the work would be. I remember us working on a report together and, as often happened we got sidelined and ended up in a deep debate over the merits of a Lady Gaga video for the song 'Telephone', (as far as i could tell it involved Gaga forming a bikini clad dance troupe in a high security women's prison but Emma insisted it was good.) The debate lasted a fair while and after about an hour she asked my opinion on the report she'd produced while I was still trying to work out how Gaga got the designer bikinis into the supermax prison. Her output was simply unbelievable.
This was how Emma lived. She built a worldview based around social justice because she believed people mattered. That worldview was always in flux, informed by the voices and lives of real people in real situations, because she believed people mattered. Her life was based on doing things that would help people because those people mattered, and in doing things she encouraged others to do things too.
Emma will be missed by countless people who she worked with, helped, inspired, laughed and danced with, most of all by her loving partner Nick. Emma will be missed by me, she was my friend. Blimey!
You can also find out more about CPBF(North) by joining our Facebook Group following us on Twitter, signing up for one of our events, or subscribing to our 'MediaNorth' newsletter.