You can view footage from our recent online events below.
Latest update
MediaNorth at the Festival of Debate 2023. Think Tanks: Malign or Benign. With Louise Houghton, Editor in Chief at Yorkshire Bylines, Sam Bright, former Bylines Times Investigations Editor and Julian Petley, Honorary and Emeritus Professor of Journalism at Brunel University, London.
Our second event at the 2022 Festival of Debate. 'What Has the BBC Ever Done For Us'. With Peter York, co-author (with Patrick Barwise) of 'The War Against the BBC', Dorothy Byrne former Head of News at Channel 4, Dr Tom Mills, author of 'The BBC: Myth of a Public Service' and chair of the Media Reform Coalition and Paulette Edwards a presenter with BBC Radio Sheffield.
Our companion publication to this event 'Uncertain Future: Why the BBC Must Survive' is also available to view/download.
Our first zoom event at the 2022 Festival of Debate. 'Official Secrecy: How government plans threaten journalists and whistleblowers'. With journalist Martin Bright, historian and investigative journalist Stephen Dorril, MI5 whistleblower Annie Machon and NUJ General Secretary Michelle Stanistreet.
Our Zoom event based around the new book by Huw Beynon and Ray Hudson, The Shadow of the Mine. Both Huw and Ray spoke, along with Jean Spence and former BBC Industrial Correspondent, Nicholas Jones.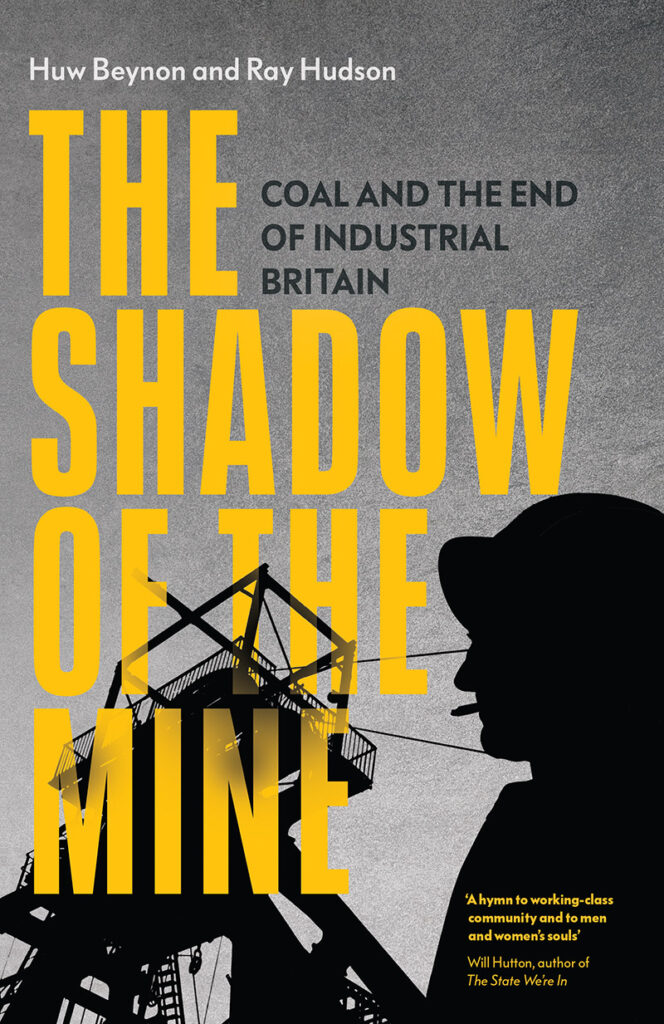 Our Festival of Debate session 'Trades Unions, Workers' Rights and the Media' on 5 May is now available on YouTube.
Our thanks go The Working Group for their support with organising our events and Momentum Volunteers for hosting the sessions below for us.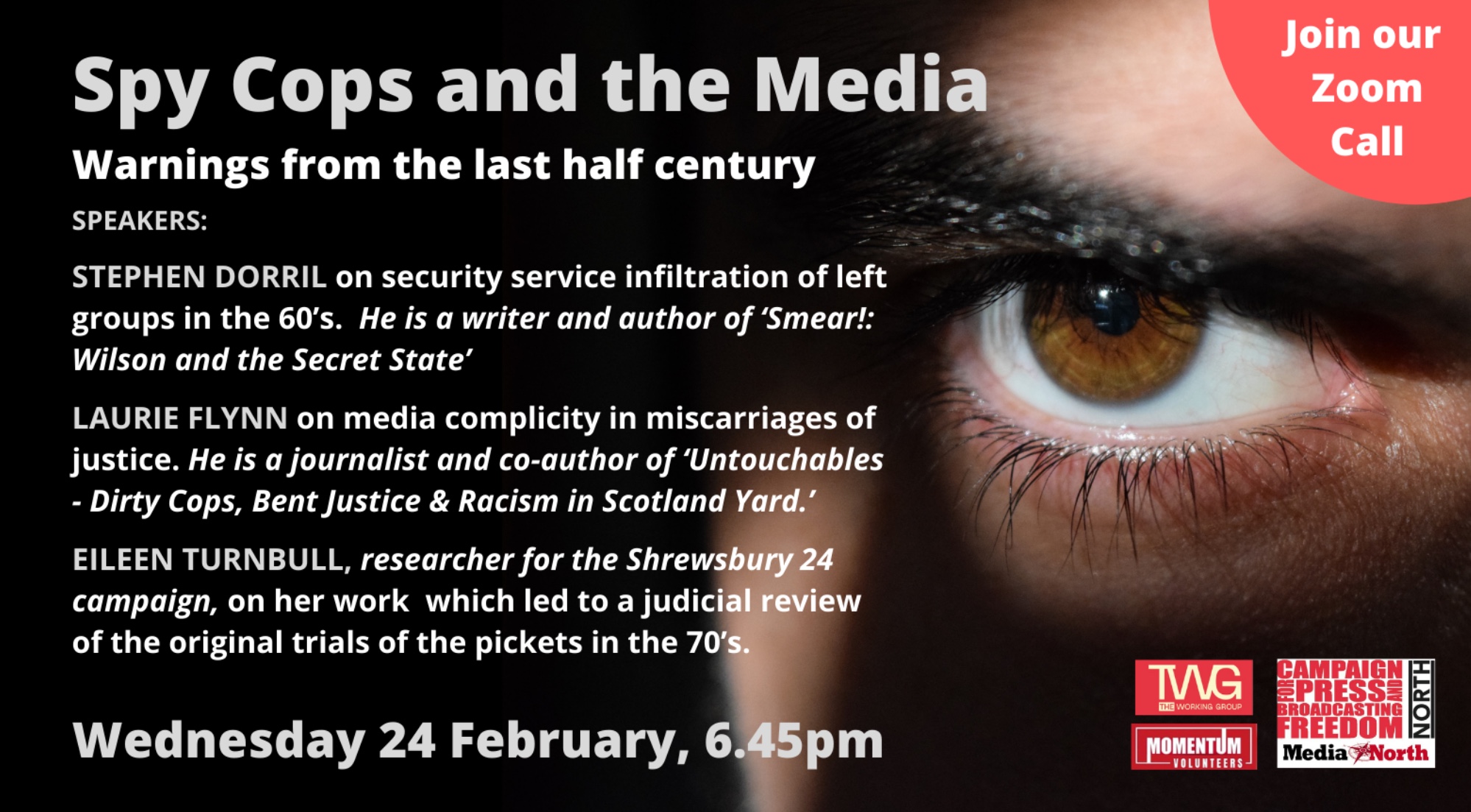 As the Spy Cops Bill reached the House of Lords, we discussed previous miscarriages of justice and the media. Watch the debate below.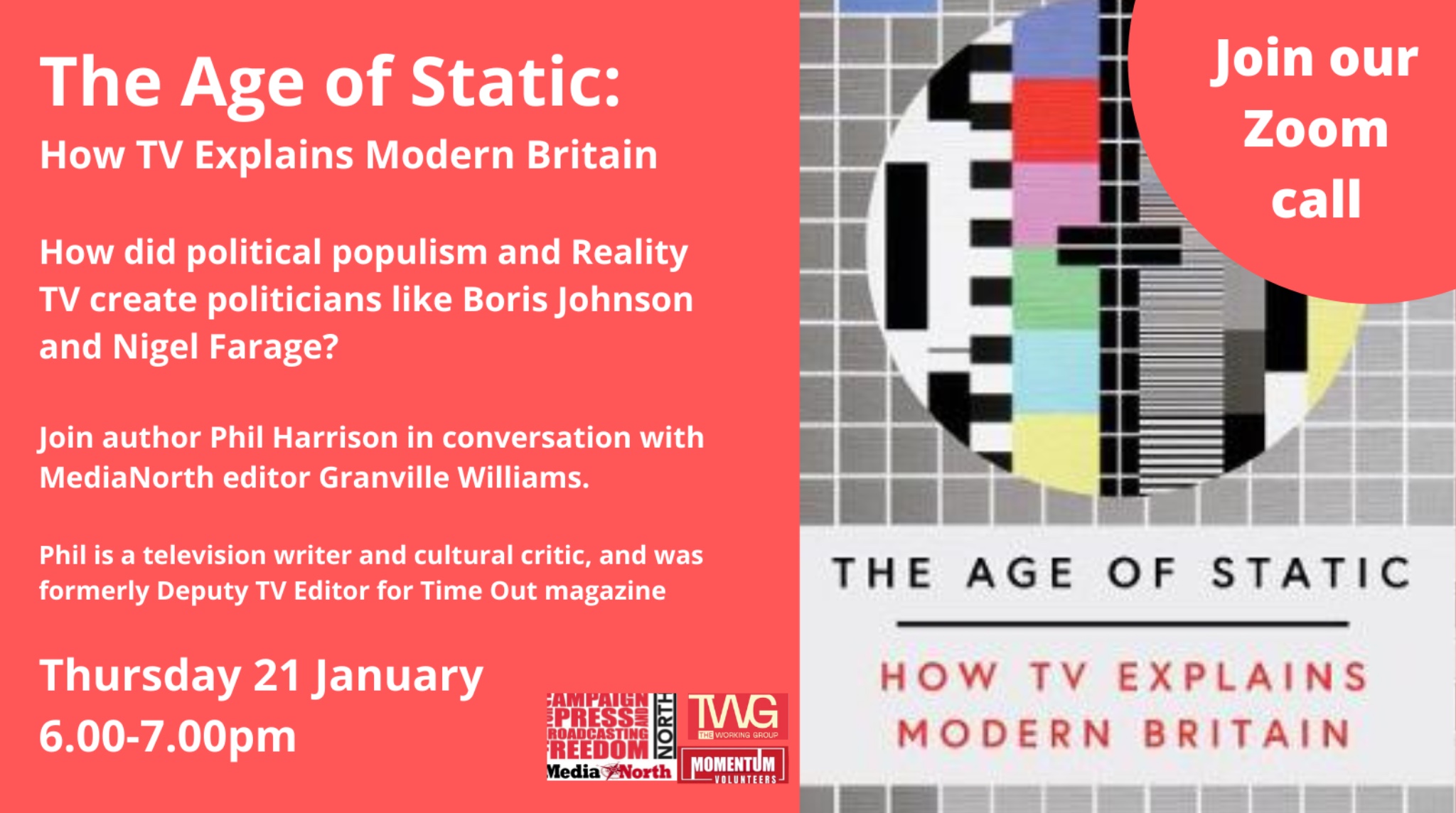 Author Phil Harrison led a debate on the influence of our media on the rise of populism. Watch the recording below.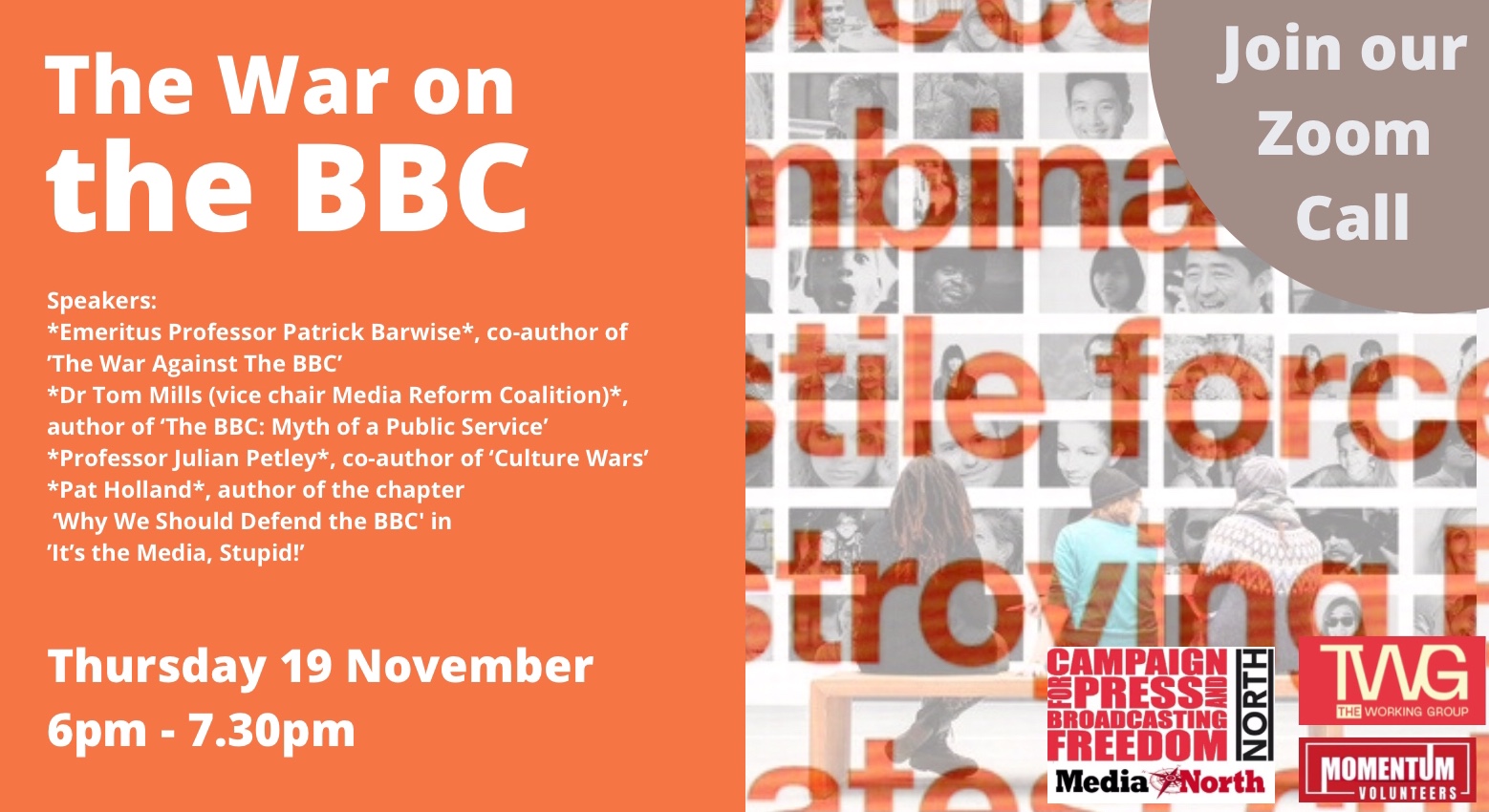 Why is it still important to fight to save the BBC and how can we do that? Watch this discussion below.
How can we fix our broken media system? Listen in to the discussion below.
You can watch recordings of our 'Fix the Media' book launch here, and 'It's the Media, Stupid!', our 2019 conference, here (made by Route Publishing).
We also work with a range of festivals, other organisations involved in media reform and political action, as well as holding book launches. If you are interested in working with CPBF(North), please contact us.